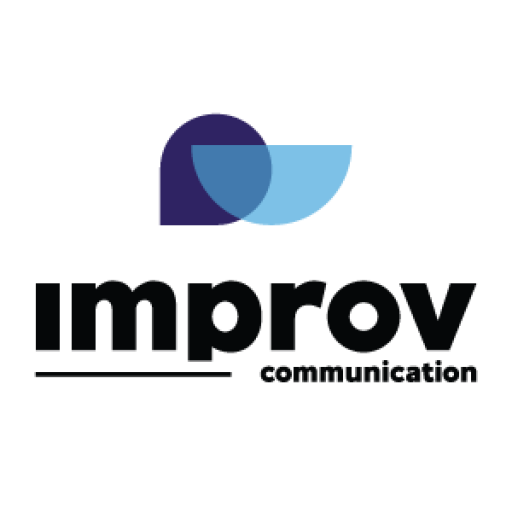 IMPROV Workshop


Online Communication Tools
ONLINE COMMUNICATION TOOLS |
A Crash Course In Improving Communication Within Remote Teams 
We know what it takes to make online communication work.
That's because we understand the challenges of Virtual Communication. And we know how to get people engaged. Even online. Even during a pandemic.
We provide the right tools to help remote teams re-connect and get back to work.
ONLINE COMMUNICATION
TOOLS
A comprehensive interactive 2-hour workshop to improve your online communication skills and inspire remote teams.
Monday, February 15th
9:00-11:00 (CET)
MAX 12 PARTICIPANTS PER WORKSHOP
Without the proper VIRTUAL communication tools
even the best teams struggle
Keeping people engaged and focused while working remotely is a challenge unto itself.
We know. Because we are an international team with employees working remotely across time zones.
BOOK YOUR WORKSHOP SPOT NOW
Sign up for your Virtual Communications Workshop below!
We'll send you a confirmation via email.
In this workshop you'll learn how create a positive environment for online communication within your remote teams.
We'll give you tools to help communicate efficiently and effectively with your teams online, and help them to build connections with each other through a virtual platform.
We believe that the most effective way to approach learning is to get people "on their feet" to experiment together.
That's why we use exercises from IMPROVISATION to connect with people in an effective and entertaining way.
YOU WILL LEARN
How to create a positive environment for online communication
YOU WILL GET
Tools for promoting effective communication online
YOU WILL GAIN
Knowledge and ideas to help you encourage and support your team virtually
BOOK YOUR WORKSHOP SPOT NOW
We'll send you a confirmation via email.
"Thank you so much for hosting a great virtual training. I have already observed positive changes in our online communication!"
International Medical Manager
"To my surprise, the workshop proved to me that improvisation can get the most out of anybody. I would recommend it to anyone!!"
Designer & Digital Marketer
FREQUENTLY ASKED QUESTIONS
Who is this workshop for?
Great Question.
This is a workshop for anyone who leads teams online.
Anyone who has to communicate with their team remotely will benefit from this workshop. Whether you're a Start-Up CEO, a Team Leader at an SME, or the Head of HR at an International Conglomerate.
Improv sounds scary. Is it scary?
We know. But no.
Our workshops are a lot of fun.
We start each session with simple group exercises to get everyone comfortable, and lead the participants through interactive activities in small groups, pairs, or individually. We always leave lots of time for discussion and debriefing after each exercise.
We give a combination of individual and group feedback to make sure all participants benefit from our training. Scroll down for a more detailed description of how we operate our workshops.
What do I need to do to prepare?
Not much. 
Just bring an open mind.
We'll send you a meeting link before the training begins. Click on the meeting invitation, turn on your camera, and relax. We will take care of the rest.
Do you offer these workshops for teams?
We absolutely do.
Our Communications Training workshops are really helpful for teams of all shapes and sizes. We develop and deliver custom trainings online and face-to-face for companies and groups of any size. Find out more from HERE. 
Experiential Education that is based on Scientific Research
and delivered via Activating Exercises
Our training works because we establish the 4 things needed to learn from an experience:
We start with easy warmups to release anxiety and calm nerves.
This gets everyone on the same page right from the start and creates a safe space where people can explore.
We use group exercises and lead with examples to engage participants.
This encourages them by showing them that they are not alone, and lets them see what everybody else is doing.
We activate the entire group together, without singling people out.
This creates an environment of support from peers and connects teams together through shared experience.
We debrief after every exercise, guiding the team towards conversation.
This gives participants a chance to reflect on their experience, and learn through an evaluation of their diverse takeaways.