We change the way people communicate
so they can work together better.
ANY team AROUND THE WORLD
teams in denmark & finland
Engaging communications training that develops your people and creates high-performing teams.
We use exercises from IMPROVISATION to connect with people in an effective and entertaining way.
TEAMBUILDING
WORKSHOPS
Build Strong, Collaborative, and Engaged Teams in the Most Fun Way
EMPLOYEE
DEVELOPMENT
Encourage Powerful Leaders, Creative Thinkers, and Agile Problem Solvers
PERFORMANCE
COACHING
Guidance to Strengthen Relationships, Inspire People, and Get Results
Ready To See The Results Of Effective Communication?
communications training for YOUr TEAM 
VIRTUALLY AND FACE-TO-FACE
We're All About Communication.
And Communication Is All About People.
Our workshops improve PSYCHOLOGICAL SAFETY, boost EMPLOYEE ENGAGEMENT, and spark INNOVATION & CREATIVITY.
We work with teams to sharpen the way they work INDEPENDENTLY and strengthen the way they work AS A GROUP, increasing output and efficiency across the board.
Our methods are backed by research in BEHAVIOURAL PSYCHOLOGY and combine EXPERIENTIAL EDUCATION with business frameworks.
The POSITIVE PSYCHOLOGICAL EFFECTS improv communications training has on teams is immeasurable, and the IMPACTS ON THE BUSINESS speak for themselves.
TEAMBUILDING WORKSHOPS
Make your team stronger than the sum of its individuals.
We create spaces with our workshops where trust and respect make room for everyone to give input. This empowers people to participate, and lets teams soar.
PSYCHOLOGICAL SAFETY
When we feel safe we do our best work. We help create a culture of safety and support that encourages people to be themselves, and helps them to share their ideas.
AGILITY & PROBLEM SOLVING
Agility is the balance between divergent thinking and conventional wisdom. We forge flexible minds that find success by adapting to twists and turns as they come.
INTERCULTURAL COMMUNICATION
Cultural communication barriers go beyond language. We explore differences in expectations of communication to help teams develop a common cultural understanding.
DIVERSITY & INCLUSION
Diverse teams bring diverse views and ideas. We create environments where people from all backgrounds feel included, encouraged, and empowered to contribute.
Tired Of Virtual Meetings?
LEARN HOW TO MAKE THEM MORE ENGAGING AND EFFECTIVE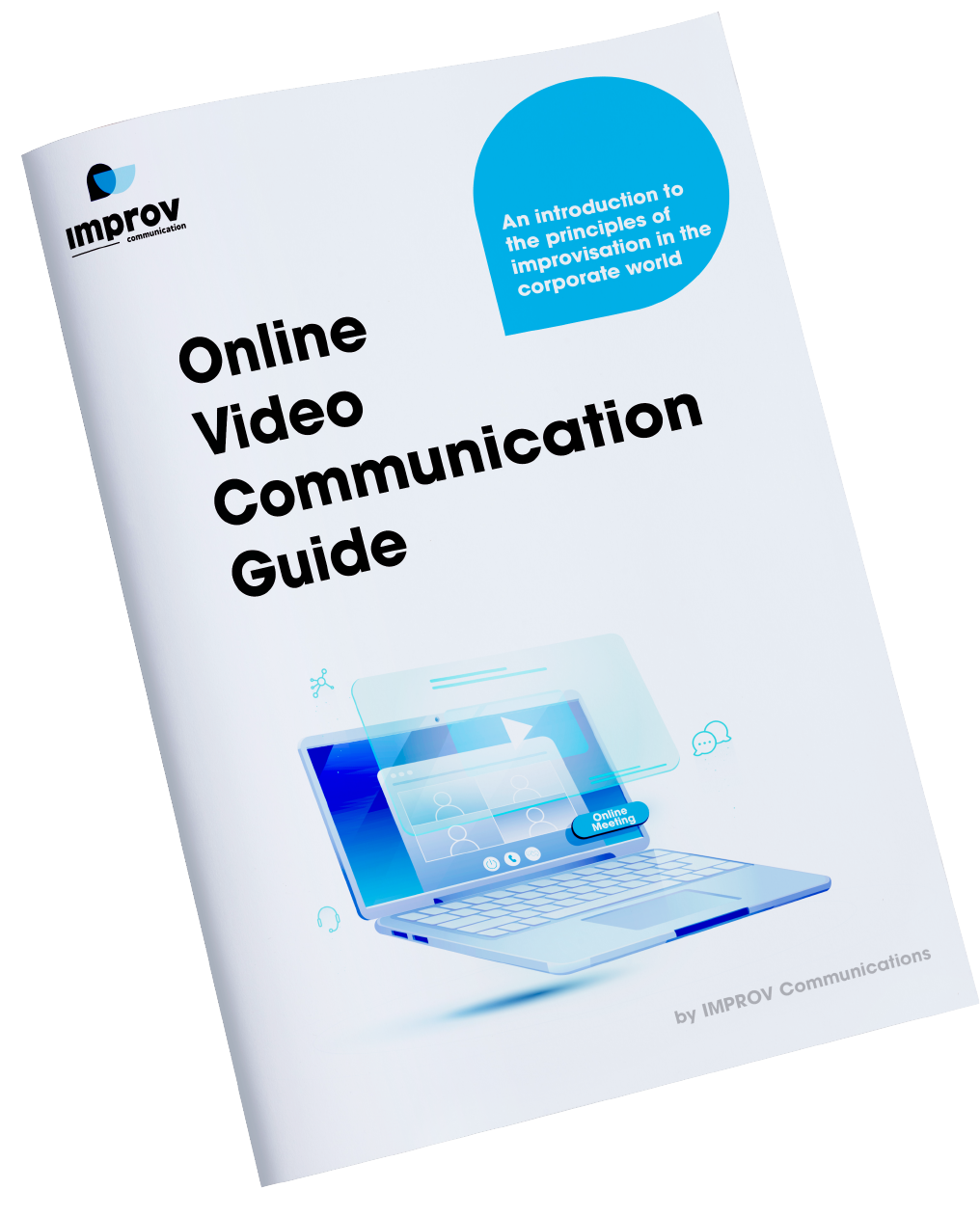 EMPLOYEE DEVELOPMENT
So you can invest in your strongest asset and get your best return.
We develop your employees' professional skills. You strengthen your workforce and improve performance across the board.
LEADERSHIP SKILLS
Effective leaders need top-notch communication skills. We help leaders train their soft skills, so they can turn information into action, and drive teams forward.
CREATIVITY & INNOVATION
To thrive, an idea must be welcomed and nurtured. We promote collaboration by training people to accept each others' ideas and build on them together.
PUBLIC SPEAKING
Successful speakers engage and inspire their audience. We help speakers organize their thoughts, craft their story, and deliver their message with confidence.
STORYTELLING FOR BUSINESS
Stories connect with people. And every business has a story. We show you the skills that help you find your why, promote your value, and connect with your audience. 
We love what we do. That's why we help all types of teams across every industry become better communicators.
Our professional facilitators provide world-class communications training that effects change in individuals and strengthens the bonds of teams.




PERFORMANCE COACHING
Because confidence and charisma can only go so far.
Our coaches give you the tools to speak honestly, deliver powerfully, and perform under pressure. Which means you can impress investors or nail the sale.
PITCHING & PRESENTATIONS
The audience connects with a speaker. Not with a powerpoint. We show you the way to pitch an investor, present at a conference, or chat up a prospective client.
MOCK SALES SESSIONS
Your sales team can be your company's greatest asset. We can develop your company's new sales approach, and improve sales candor.
MANAGEMENT TRAINING
Great managers are not born, they're made. We help managers get results by building strong relationships with the people they manage, and inspiring through action.
ONE-ON-ONE COACHING
The world's top leaders ask for help. Our One-On-One coaching provides focused feedback and directives so you can communicate your vision and manage conflict.
INTERESTED IN OUR
COMMUNICATIONS TRAINING?
Then let us know how we can help!
Please fill out the form below. One of our representatives will be in touch with you soon.