How To Encourage

Online Brainstorming
SCHEDULE A MEETING TO ENCOURAGE ONLINE BRAINSTORMING
Remote working has led to more online meetings than ever before. That's why it is more important than ever to be sure that you're running EFFECTIVE ONLINE MEETINGS ONLINE. Staying organized, and communicating efficiently is crucial to supporting your team, and help them BATTLE AGAINST ZOOM FATIGUE.
Each meeting is a tool that we use to help our team's achieve a specific goal. You can make sure your team is using the right meeting for the right purpose by getting them acquainted with the 5 TYPES OF ONLINE MEETINGS. After all, you wouldn't want a carpenter to use a hammer to cut a piece of plywood.
The good news is that PLANING AN ONLINE MEETING doesn't have to be a headache. Here is a definitive guide that will show you how to encourage online brainstorming.
ONLINE CO-CREATION MEETINGS
WHAT IS AN ONLINE CO-CREATION MEETING?
An online co-creation meeting is an opportunity to source ideas and solutions from the team about a specific task or project. These meetings allow for open interaction, and encourage participation by individually inviting team members to share their ideas. It's also a chance to delegate leadership to others when splitting into smaller teams in separate breakout rooms.
Doing this online requires the Meeting Lead to know how to encourage online brainstorming in their team by creating a SUPPORTIVE ENVIRONMENT where open communication between the whole team is encouraged.
WHEN TO SET UP AN ONLINE CO-CREATION MEETING
With our teams working apart from each other, brainstorming sessions are more important than ever. Yet leaders are struggling with how to encourage online brainstorming in their teams. It is easy to get locked into our own thought patterns, and forget the bigger picture. A co-creation meeting allows us to share our ideas, get feedback, and develop new ideas and solutions together as a team.
If you or someone on your team is struggling to ideate on their own, it's a good idea to encourage an online brainstorming session with a diverse mindset.
HOW TO PREPARE YOUR TEAM FOR AN ONLINE CO-CREATION MEETING
Your entire team should have an understanding about the basic differences between the 5 TYPES OF ONLINE MEETINGS. Preparing them for what to expect from each meeting ahead of time allows you to jump right in at the start of the meeting, rather than spending time talking about how everyone should behave.
Here's what your team  needs to know to be prepared for an online check-in meeting:
OBJECTIVE
To source ideas and solutions from the team for a specified need / objective.
CORE CONTENT
Gain an understanding of the objective and criteria for desired outcomes. Brainstorm as a team, before breaking into smaller groups to elaborate on the most promising ideas. Come back together to present the solutions before making a decision about which direction to pursue.
PARTICIPATION
A very high amount of active participation is expected from each team member.
INTERACTION
Participants should be willing to follow instructions, share ideas openly, and provide supportive feedback when appropriate. The Meeting Lead can facilitate brainstorming exercises, or may assign Small Team Leads to run smaller ideation sessions.
PREPARATION
Before the meeting, team members should do their best to get up to speed on the details of the project or task. If there will be smaller teams, Small Team Leads should be informed about how they can be of the most help. 
HOW TO STRUCTURE AN ONLINE CO-CREATION MEETING
Like all meetings, an Online Co-Creation Meeting should have a simple structure with a beginning, a middle, and an end. The Meeting Lead runs the beginning of the meeting, but opens it up to participation during ideation. After a welcome and announcement, it is a good idea for the Meeting Lead to run the team through a few Warm-Ups to get the team prepared and connected.
Before ideation, the Meeting Lead must give a thorough description about their objective, and encourage the team to share any and all ideas they have. Then, the Meeting Lead facilitates the Selection, before breaking the teams into smaller groups for Elaboration. Once they have elaborated on the best ideas, the small teams reconvene and present their ideas, and the Meeting Lead facilitates the decision process.  
As with all good meetings, there should be a final debriefing at the end, followed by a designated closing to send the team off on a good note.
WELCOME (Meeting Lead)
The official start of the meeting. This is a chance for everyone to say "Hello" and for the Meeting Lead to introduce the objective of the meeting.
GENERAL ANNOUNCEMENTS (Meeting Lead)
Quick updates from the Meeting Lead about anything new that is happening within the company or with the project.
WARM-UPS (Meeting Lead)
Collaboration is easier and more effective when people feel connected to each other. Run through 2 or 3 team energizers to get the blood moving and the ideas flowing.
IDEATION (Full Team)
The Meeting Lead should describe the objective in more detail, explain the types of solutions they are looking for or trying to avoid, and give the team parameters for how to deliver their ideas. The next step is to write down EVERY IDEA that people come up with without judging or dissecting them.
SELECTION (Meeting Lead)
Now that you have a ton of ideas, go through and pick the most viable ones to explore further. Create a few smaller teams, each with their own team lead, and assign a few ideas to each team.
ELABORATION (Small Team Leads)
In breakout rooms or separate meetings, each team elaborates on the ideas they were assigned. They agree on which ideas to pursue and prepare to present them to the whole team.
PRESENTATION (Small Team Leads / Meeting Lead)
Back in the main meeting room, the Team Leads take turns sharing their ideas to the whole team. The Meeting Lead keeps things moving at a proper pace and can open up to ideas or questions from the team if needed.
DECISION (Meeting Lead)
A viable solution/s is/are selected from the ideas presented. The Meeting Lead gives an overview of the benefits of that selection, and determines the next steps needed in the process.
DEBRIEFING (Meeting Lead)
The Meeting Lead gives an overview of what was discussed in the meeting, and assigns everyone their tasks for advancement of the project. They should also establish what kind of assistance people need to meet their goals.
CLOSING (Meeting Lead)
A quick "thank you" from all participants, and closing words of encouragement from the Meeting Lead to send everyone on their way with positivity and purpose.
WRITING AN ONLINE CO-CREATION MEETING AGENDA
Making an agenda helps the organizers of the meeting to keep things on track. An agenda doesn't have to be particularly detailed, but it should be organized and structured. Our FREE AGENDA TEMPLATES use (ML) to signify the initials of "Meeting Lead". Download the template and keep it handy in your favorite notes app for quick access and easy organization.
OUR 5 FREE AGENDA TEMPLATES
HELP YOU PLAN GREAT ONLINE MEETINGS
CALENDAR EVENTS
Making and sharing the calendar event is an important part of organizing a meeting. It's always a good idea to let your team see the agenda before the meeting starts. For an online check-in meeting, it is good to allow them to edit the event so they can add their ideas or talking points to the agenda. Be sure to have everyone put their initials (EG) in brackets so that the Meeting Lead knows who's talking point is whose.
Remember to include the Meeting Type, Date, Time, Objective, and Meeting Lead in the agenda, even if that's also in the calendar event.This helps people quickly get all of the information they need in one location. And don't forget to include the link to where the virtual meeting is happening.
When you're ready with the agenda, Copy / Paste it into the "Description" field of your meeting's Calendar Event to share it with your team before the meeting starts.
Run Better Online Meetings
With These 5 Free Agenda Templates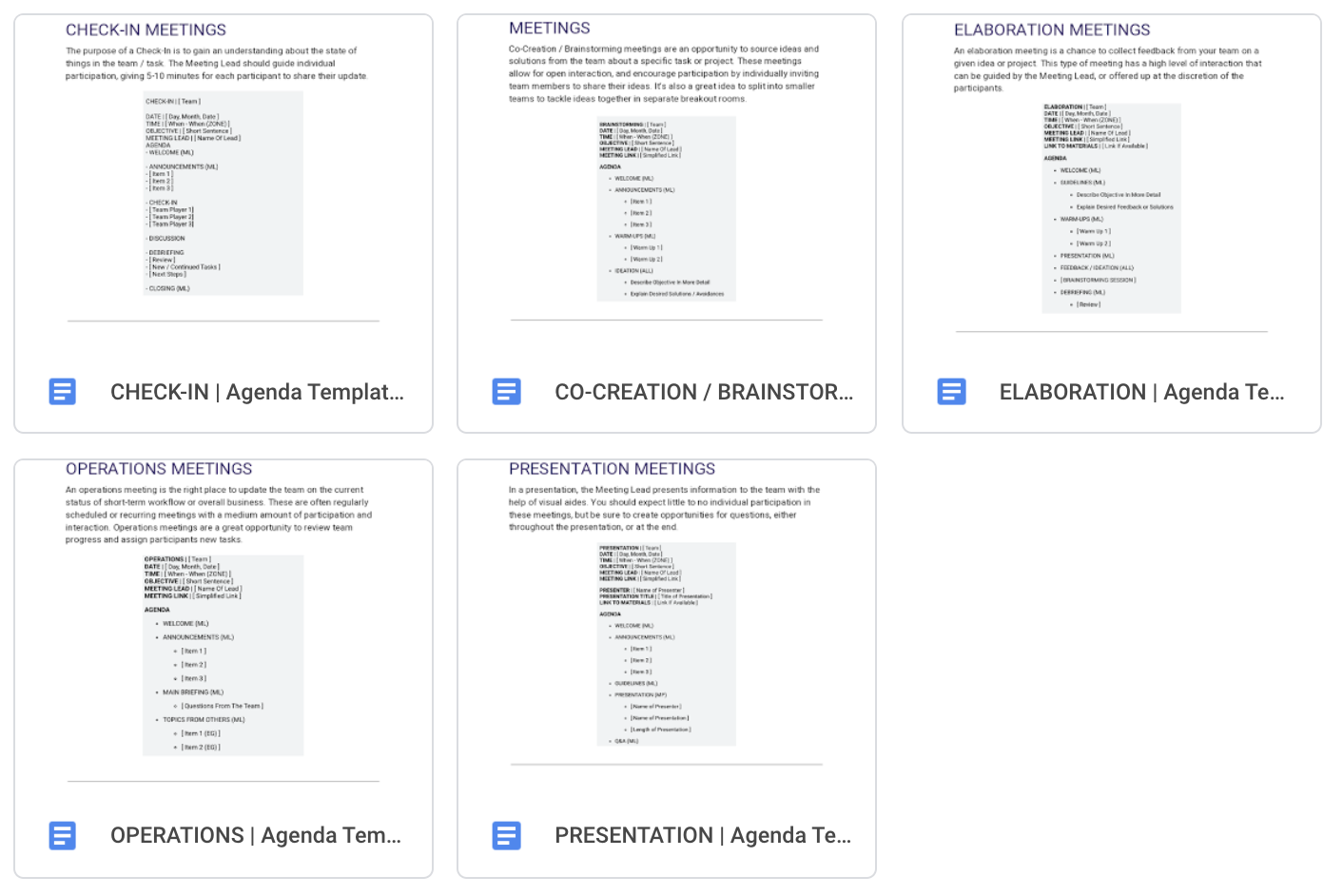 YOU'RE READY TO GO
TRUST THE STRUCTURE. RUN THE MEETING.
Structure is the backbone of efficiency. It is there to guide you along and help when things go off the rails. Of course, things rarely go according to plan. And that's okay. When you have a strong idea about what is supposed to happen, you can help lead your team there across any route necessary. Taking time to structure your meeting and plan your agenda helps to prepare you for what lies ahead, so that you can react with agility when things wrong. 
ONLINE CO-CREATION MEETING CHECKLIST
DOES YOUR TEAM HAVE ACCESS TO NECESSARY MATERIAL BEFORE THE MEETING?

ARE YOU ABLE TO EXPLAIN WHAT KIND OF HELP YOU'RE LOOKING FOR? 

HAVE YOU PREPARED 2-3 WARMUPS TO GET YOUR TEAM READY?

WILL YOU ASSIGN SMALL TEAM LEADS? DO THEY KNOW THEIR RESPONSIBILITIES?

ARE YOU INVITING A DIVERSE GROUP OF MINDS?

DID YOU INCLUDE THE PROPER PLATFORM LINKS?

READY FOR AN AWESOME MEETING?
GREAT JOB. HAPPY MEETING!
Need a little more help with your online meetings?
Book a session with Stefan to discuss your team's needs.
Keep Reading. Continue Growing.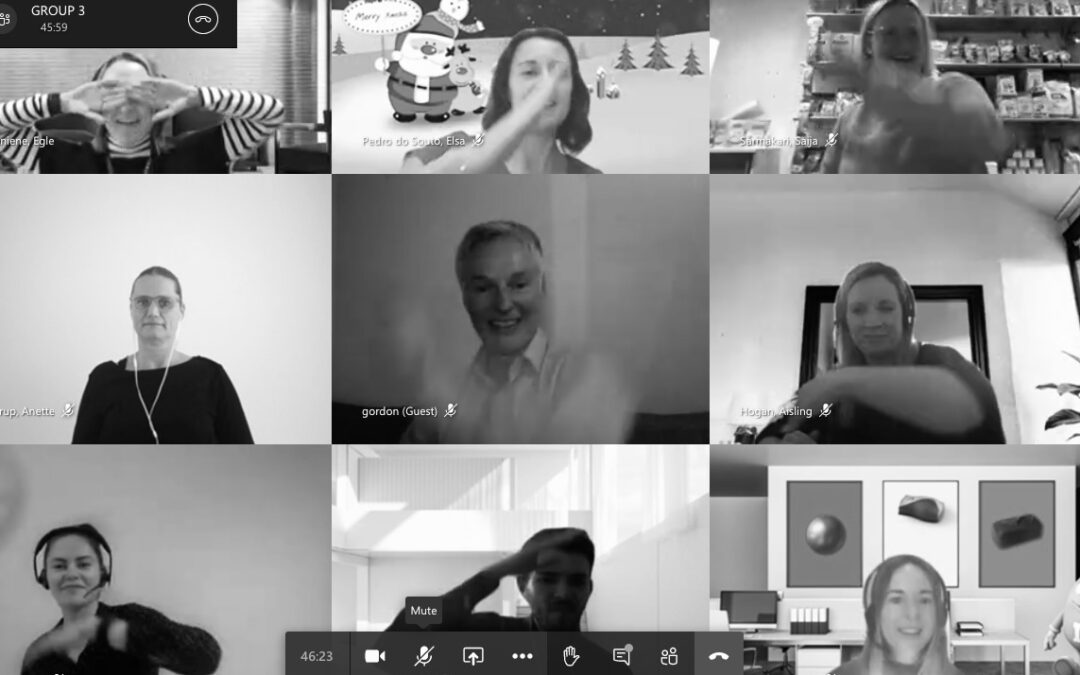 Keeping virtual teams engaged is more important than ever. Here are 5 easy things that you can do right now to connect remote teams.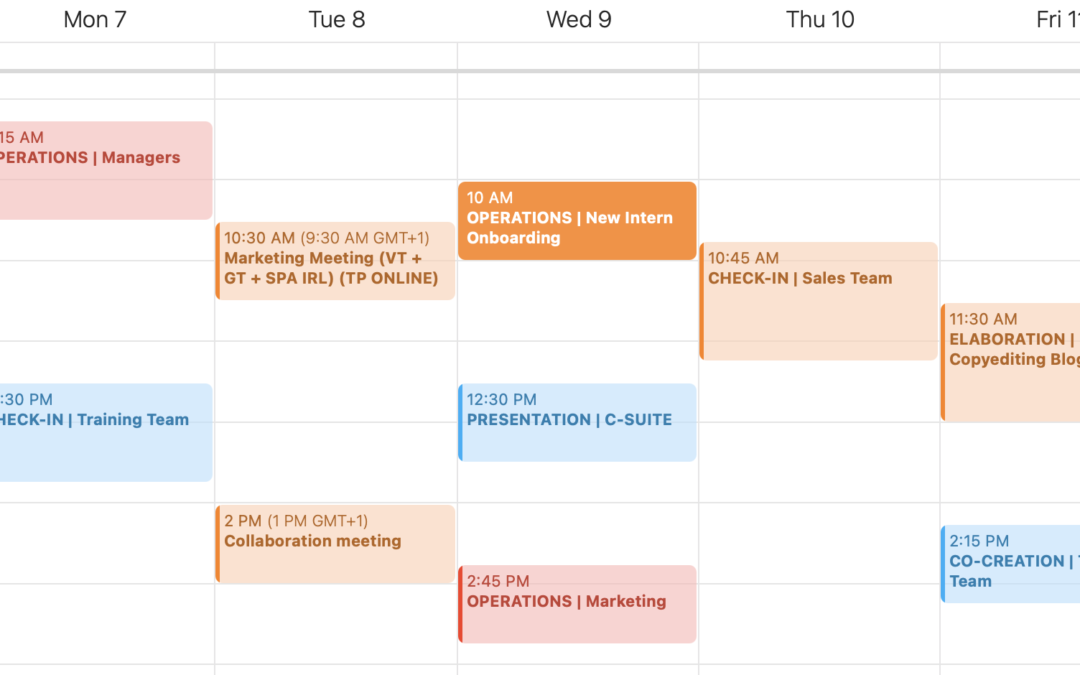 Effective online meetings come in all shapes and sizes. These are the 5 types of online meetings and how to structure them effectively.
Checking in with your team should be a regular part of your operating schedule. Here's how to check in with your team online.